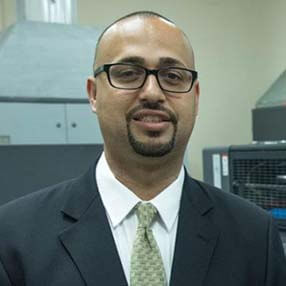 John Latorre
Manager
Thank you so much for visiting our site! My name is John and I am the Vice President here at Alpha Press, Inc. I have been in the industry for over 18 years (second generation printer).
We understand the importance of customer service and truly value every customer we have. We would love the opportunity to partner with you on your next print project. As you can see, we are a full commercial print company capable of printing anything on paper.
Please feel free to contact any of our team members or myself with any questions / concerns you may have. You can reach me directly at sales@apiprint.net
Again, thank you and we hope to hear from you soon!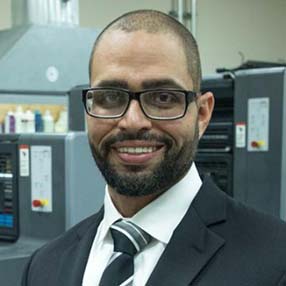 Aleks Latorre
Supervisor/HR
Aleksander Latorre is a trained accountant who works with Alpha Press, Inc., in capacities to facilitate their finances as well as the management of day-to-day operations. Alpha Press, Inc., is a family owned and operated commercial printer whose offices are located in Orlando, FL. After spending ten years in private industry, Aleksander joined Alpha Press and has since evolved their finances to meet industry best practice standards. Aleksander enjoys spending his free time at home alongside his wife and two children in the city of Winter Springs, a suburb of Orlando, FL. His hobbies include outdoor activities, music and cinema. Aleksander holds a Bachelor's of Science in Accounting from Liberty University and A Bachelor of Arts in History from Florida State University.
Pre-Press
Digital
Pressroom
Bindery
Post Press
Pre-Press
PRE-PRESS
4 IMAC 27" Computers with latest software
Rampage Rip System
Fuji Luxel Dart T-6000 Plate Setter
Imposition Software
CIP 3 Color Management
NAS 6 TB Hard drive (backup to cloud)
Epson Proofer
Digital
DIGITAL
Kodak Bizhub 8000 Press with booklet maker
Kodak Bizhub Pro 950
Konica Bizhub 6085 Press with booklet maker (up to 29″)
Pressroom
PRESSROOM
1 Ryobi 3302 (2 color press)
1 Ryobi 3304 (4 color press)
1 Heidelberg Speed Master SM 74 Perfector with coater (4 color press)
2 Halm Super Jet Envelope Press (2 colors)
Bindery
BINDERY
Polar 92 Plus Cutter
Baum Ultrafold Folder
Challenge Champion Cutter
Challenge 3 Hole Drill
MBO B20 Folder (32 page)
MBO B26 Folder (32 page)
Muller Martini 321 Fox Stitcher (8 pocket + cover deck) with trimmer
Morgana Docu Fold
Belco Shrink Wrapper
Offline UV Coater
CP Bourg Perfect Binder
Post Press
POST-PRESS
Miller 19" x 25" Die Cutter
Heidelberg 22" x 30.25" Die Cutter
Dick Moll Folder Gluer with Final Fold